Real Estate Investment: Are you a potential investor interested in buy in Metro Atlanta? If so, then you've come to the right place. Avatar Group focuses on finding unique opportunities to present to investors and it's been our efficiency in this aspect which makes us a solid choice for even the most experienced buyer.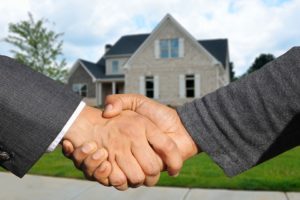 Avatar Group has a dependable database of buyers in metro Atlanta, sellers and properties which offer an amazing return opportunity for all parties involved. We've worked hard over the years building this extensive network and consider it an ideal starting point. Whether you are looking for properties to purchase or you need buyers because you're ready to sell in Atlanta. Avatar Group is here to help.
The real estate market is complex and forever changing. This is why we have an entire team devoted to analyzing market data and staying current on the needs of today's investors. Our professionals are constantly working to find the best deals on properties within your specified geographic areas. These techniques have proven to have substantial equity, that's why we continue to earn the respect of investors.
With our company, the process is simple: finding great deals on distress properties you wouldn't find anywhere else. Give one of our friendly professional consultants a call and start making quick sales with Avatar Group today.
Whether you are ready to buy or sale a property in Atlanta  or you are seeking a second opinion on properties values in Metro Atlanta, we can help. In addition to give you guarantee offer within 24 hrs of the inspection for your house in Metro Atlanta, we can also present your property request to our network. Avatar Group has been in business since 2004 doing complete renovation real estate project resulting in total transformation of communities; with a solid portfolio and track record in the industry. (Real Estate Investment).
Hard money financing/ Private Loan: If you seeking to acquire a property but need help with financing, don't hesitate to contact us. Just complete a no-obligation contact us form,  by E-mail or call us at 678-718-8870